Phone books, again
As I mentioned in the
previous post on phone books
, I received 15 pounds of phone books on Sunday. I was therefore extremely surprised to open my door this afternoon to find
another
yellow bag of phone books on the front porch. This bag contained four phone books instead of five, so I am now the proud owner of 26 pounds of paper: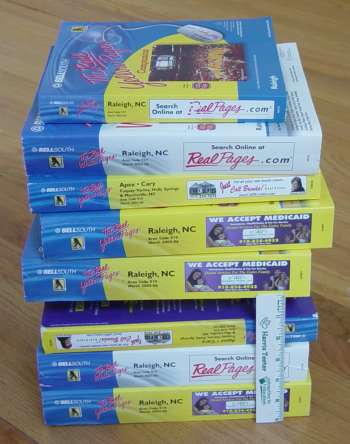 All of it will end up in the recycle bin.
The term
profligate waste
comes to mind. This is a very
sad
way to transmit information.